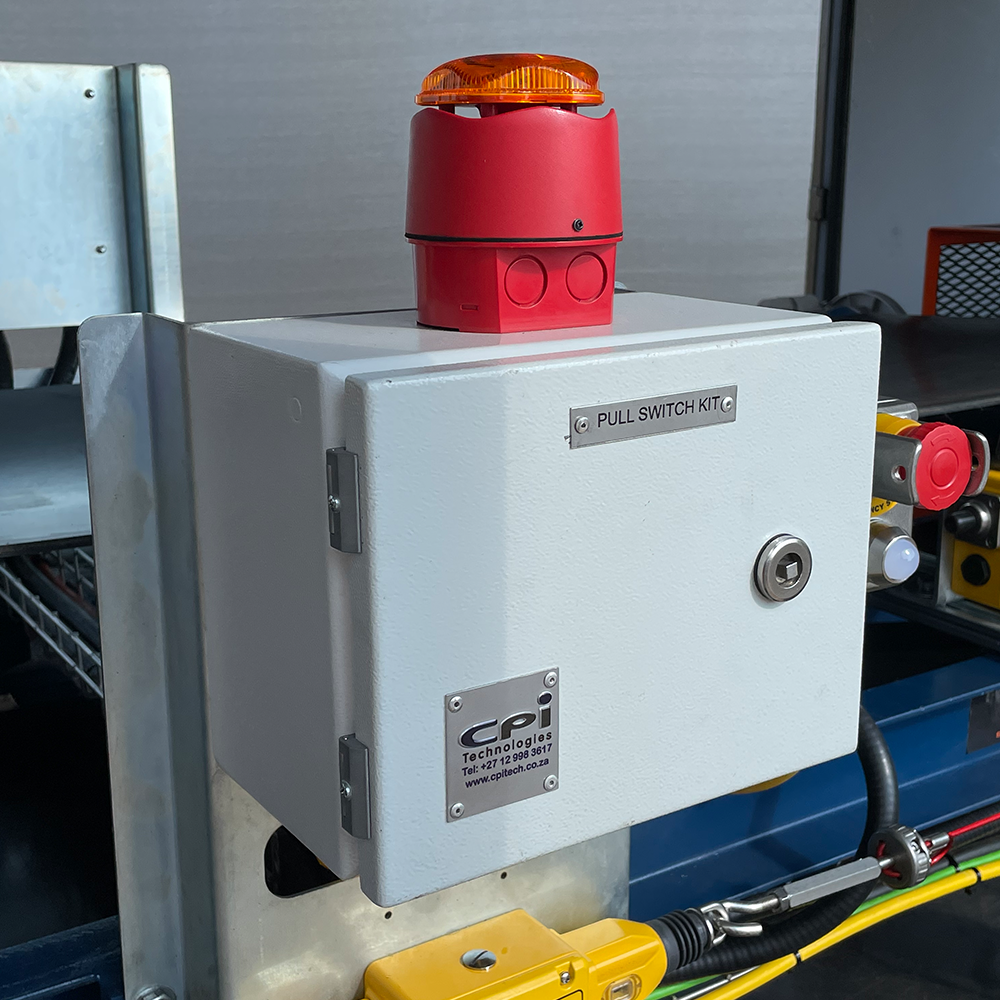 Premanufactured Kits - Rip and tear System
Two separate ropes accurately follow and protect the whole contour of the conveyor belt.
Available Interfaces in junction box : Hard-wired, AS-i, Profibus, Ethernet.
Mounting bracket customised to suit conveyor structure.
Mounting bracket fully adjustable – in/out and up/down.
Siren and Strobe optional.